What is customer journey optimisation?
'Customer Journey Optimisation' is a method to facilitate the customer's route by analysing customer behaviour, industry trends, and technical aspects of the process. A strategy is developed that fits the ideal buyer persona and a sales funnel with four levels is created: attract, capture, nurture, and close, to get a higher conversion.
A customer journey leads nowhere if you don't have a clear goal. Bohemia Amsterdam helps you determine a goal, set the path, and ensure that the walk is not only uphill.
Are you ready to gain more insight into how you manage to attract potential customers, keep them involved throughout the journey, and turn them into valuable customers?
Would you like to know exactly what happens along a customer journey? Do you want to know which channels to use per level? Understand what works and what doesn't?
Yes? Then let's begin!
The assignment starts with getting to know each other, the onboarding step.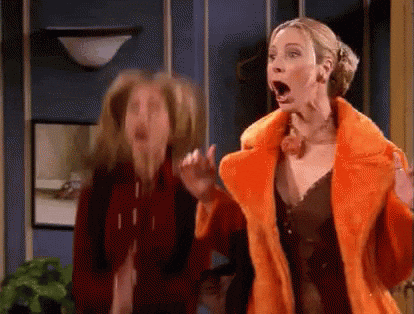 Onboarding is spelled with the O from 'Oh, I didn't know that.'
A bit of intelligence indicates the first gaps in every journey.
Every customer journey has holes, leaks, or weaknesses. We can be honest about that. Without these, the conversion would always reach an ideal 100% ... and of course nobody reaches these dream percentages. It is important that you know what the real conversion is and how you can improve it. You can extract that actual conversion from data, because data provides insight into what's going on. You need that insight to develop a vision. So back to the beginning: you need the facts.
We therefore always start with an onboarding. We ask all kinds of questions: "What is your position regarding search engines?" and "Are the Google Analytics data free of spam and internal IP addresses?" or "Ever analysed your social media activities?" and "Do you know what your Facebook followers like best, which tweets have been retweeted, or who responds to your Instagram stories?"
The answers can be truly eye-opening; what you thought wouldn't be all that important may provide important insights.
Teamwork is the foundation.
To achieve success, the team must be connected. All noses must be pointing in the same direction. This makes the Bohemia/Client team an important link to get the job done. We always organise an onboarding session with the entire team in which we explain what we do, how we do it, and what we will achieve with it.
To give you an idea:
When is the optimisation of the customer journey a success according to you?
Analysing until "Ah, okay I see!"
The average customer journey never leads straight to the goal. For many it is a bumpy and winding road, and it requires a lot of perseverance to get what you want. Only the largest companies such as Tripadvisor and Amazon have paved their way to sales with shiny smooth marble floors. They therefore take up a large share of the market. To shape your journey you need a good team of smart guests. The first thing people think is often 'money' - but that is only true to a certain extent. Even without a sky-high SEA budget you can go far!
The weakest link of almost every journey is the sales funnel. Here, you have to be careful and not allow holes to be neglected.
To get a complete picture of what happens during the entire customer journey, you analyse the most relevant topics:
The current message
The external market
The activities per channel
A classic is Avis' "We Try Harder", where the message, external market, and activities per channel were optimally executed.
How does your story influence the customer journey?
The effectiveness of communication starts with what the message looks like and what it communicates. How does a brand, product, or website feel in terms of image and tone of voice? They can seduce a potential customer but could also repel them.
Tone of Voice
A Brand Check analyses and compares the visual brand and brand statements. It is important to have an overview of your visual brand and brand components such as fonts and colors, and the consistency and contradictions between the various brand components. In addition to the design, the message in any communication is based on the central brand statement. At least that should be the case. It is essential to control mission and vision. The core values of the brand must resonate through communication in copy, design, and approach.
Perform this simple check:
Are you consistent in your communication as a group or organisation (Do you make use of the first-person plural, We) or as an individual (first-person singular, I)?
Imagine how a third person feels about your communication; Does it make them feel welcome or rather kept at a distance?
Content structure
In general, a lot of time is spent on the website. This usually happens regardless of how people search for the content or how search engines visit the website. Especially with larger websites it is difficult to get an overview of the topics and types of content on the website and how they actually relate to each other.
It is wise to do a structure analysis.
Everyone in the team has an overview of the content types of the website.
Everyone in the team has an overview of the website topics.
Everyone in the team can contribute to the website.
Everyone in the team knows which pages have been changed or need to be changed.
The content structure consists of two parts. The most well-known is the sitemap, which shows how the website is structured and how people generally move through the navigation menu. A sitemap is used to group pages hierarchically. It helps to visualize the structure and navigation of the website and it improves communication between designers and developers.
To be able to optimise the conversion later on, it is advisable to indicate what the conversion points are and what content is displayed.
You can add the percentage of pageviews to the sitemap. This provides direct insight into the traffic and therefore the interest in that part of the site. You can find these figures in Google Analytics.
The second and lesser-known part of the content structure is the taxonomy of the website. It shows the relationship between the different information. A taxonomy map is used to investigate and define how the content and data of the website are structured, apart from the navigation.
Example of a taxonomy map made for reNature.
Taxonomy provides designers and developers with tools to structure the content logically.
Strategy
It ensures that the current content types and subjects are labelled and thus have a place in the "story".
SEO and Content marketing
Since the taxonomy structures the content, it gives substance to the pillar pages of the website. That is why it helps to build pillar pages for SEO. It also shows the types of content (blogs, whitepapers, etc.), so that you know what is already there and what is not. Plus, having a clear taxonomy in a website is beneficial for SEO because it helps Google understand the structure of the website.
User Experience
A clear taxonomy influences user behaviour. Websites that do not use taxonomy are often difficult for users to understand. There is a lack of coherence. On average, 38% of visitors to a website leave a poorly classified site.
Want to find out more?
https://linchpinseo.com/taxonomies-findability-and-seo/
Social media
Almost everyone, including your Business-to-business connections, are on social media. They also track developments closely. They follow you for inspiration, guidance, or information. They want their needs to be met and find what they expect. A sudden trend break or unexpected emotion will have a negative effect on your number of fans. In an analysis of social media, the focus is on the four main channels:
Facebook
Instagram
LinkedIn
Twitter
Numbers of users per social media platform beginning of 2018
You analyse the general statistics per channel, such as the number of likes and the involvement. Next, you dive into what is posted on the channel and how it is received. Finally, if applicable, you analyse the ads and their effect.
https://sproutsocial.com/insights/social-media-metrics-that-matter
What is the influence of the market on the customer journey?
Competitors are always there. You are not unique at all. You can safely assume that everyone will continue to live their lives if your brand, product, or service were not there. Moreover, nobody is waiting for you, and your website is just one of many. But how do you ensure that you do stand out? Knowing what is going on and responding to that allows you to be seen. To be able to do so you must identify trends, know how people search for your type of brand, product, or service, or how the competition communicates. The more you know, the better you can act.
Understanding online behaviour is essential.
Online behaviour says a lot about how your target group feels about your brand, product, or service. This behaviour can be analysed in a number of ways. For example, by Google Analytics on your own site. However, this gives a distorted view because these visitors already know you. To find out what the rest of the world thinks, reads, and searches for, you can perform a Keyword analysis. This provides insight into the search behavior of your target group. This information is generally used for the content strategy and for Google Ads. This is just the beginning of what you can really do with a Keyword analysis. Keywords and trends are powerful market insights.
What is happening on the site?
Site Behaviour reveals more than just the number of repeat visitors. It gives you insight into customer expectations and the attractiveness of your interface and story.
Many beginners with Google Analytics are already blinded by the Analytics dashboard. "Wow, so much information," and so the questions arise.
In the behavioural analysis, you look beyond the dashboard and you analyse each phase of the funnel separately: attracting, capturing, nurturing, and closing. The goal is to optimise each phase of the funnel and improve the flow to conversion points.
You always start with a 'baseline report' in which you determine what the company does at each stage in the funnel and how successful it currently is. This will also serve as input for the KPIs in strategy.
At least twice a year you then write a report on progress and percentage change, comparing the past six months with the previous period or last year.
Page from progress report for CEAT Specialty Tyres with percentage of site visits on German landing page (left) compared with number of farmers per km2 (right, source: Der Spiegel)
Which tools do you use?
The behavioural analysis is usually based on Google Analytics data. The data is derived from analyses and transferred to a word processor (in our case Pages), so that it can be presented in a clear way. We add our findings in short observations and add quick wins that can be implemented immediately to improve the customer journey.
Google Data Studio
The behavioural analysis always has recurring topics. For example, you always look at the number of sessions, user involvement, and referrals. With Google Data Studio, these graphs and tables are presented directly in a layout that can be adapted to your brand identity.
Finding the most important data is much faster. With this we can also zoom in on a specific user, device or channel, without having to dig through Analytics.
What are you looking at?
As mentioned earlier, there are always recurring topics. Of course, part of the behavioural analysis is manual work. If a certain landing page generates a lot of traffic or performs subpar on a mobile basis, you still have to find out manually why this happens and how you can solve it.
Screenshot of Google Analytics for reNature
Keep these important questions in mind and try to answer them when performing a behavioural analysis:
Attract:
How many sessions did you have during a certain period?
How involved were the users?
How did new and returning visitors react?
How did paid visitors (SEA) react?
Where did visitors come from (location)?
Which devices did visitors use?
How do you perform compared to the channels of competitors?
Which channels do visitors come from?
What are the best landing pages?
Which pages do visitors leave the most?
What does the content analysis look like?
What were the most common searches?
Capture:
How many people have subscribed to the newsletter?
What is the total number of subscribers?
What was the total number of downloads?
How many followers do you have on social media channels?/How much have you grown on social media channels?
Nurture:
How many users returned to the website?
How involved were the returning visitors?
Which channels did repeat visitors come from?
What was the total Open Rate of the newsletter?
What was the total CTR of the newsletter?
Close:
How many goal conversions do you have?
What was the total of unique visits via Typeform?
How many answers have you received via e-mail?
How many website requests have you received?
How many users have completed the contact form?
How many people clicked on the CTAs?
Process:
Check if Analytics and Search Console are set up correctly.
Check whether there is spam traffic in Google Analytics.
Check which goals are defined in the account + Are there missing goals and conversions?
Determine range: the entire website or targeted at a specific section or user?
Determine the most important statistics per phase of the funnel and conversion points in the funnel.
Connect Data Studio with the page.
Set up analyses and GTM if necessary
Audits are fun ... well, fun? They are certainly enlightening.
Search Engine Optimisation (SEO)
Google uses more than 200 ranking factors. There are many known ones such as content, backlinks, or technical things such as site speed, but there are also many which are kept secret.
On-page SEO
This analysis has the technical approach of SEO. We look at all the factors on the page that influence SEO for a domain. Doing on-page (on-site) SEO means optimising your website to positively influence the results of search engines. It includes everything you can do on the website - from the content and the technical aspects to design:
Headers
URL structure
image optimisation
content
website size and speed
Example of conflicting Headers (slide from our management summary for Staatsbosbeheer)
The content
We evaluate the website from five perspectives: search engine optimisation, security, performance, and accessibility. SEO and accessibility are the most important factors in the Attract phase, where the focus is on getting the right users to your website. The performance has a more general impact, which affects the Capture, Nurture, and Close phases. This makes it a very important aspect of the analysis. Security is usually considered in the Capture and Close phases, where users must provide information to the website or download information from the website. In both cases, they must feel safe. Each level contains the following components:
SEO
Structured data, broken links
Sitemap
Content (keyword use)
Domain and Page Authority
Duplicate content
Semantic URLs
Safety
Encrypted email address
HTTPS - SSL
Performance
Page speed
Minification
Image compression
Accessibility
Twitter Cards
Open Graph
Rewriting URLs
Favicon
Scoring
Each section receives a score based on the impact on the customer journey.
A bad experience costs money.
The user experience of the site visitor partly determines the success of the customer journey. If your customer has a bad experience, he or she will be less likely to come back or buy your product, and that costs you money.
A small warning in advance: an analysis of the user experience can be labour-intensive, since it requires a lot of manual testing of a website. Performing a complete UX analysis of a site is expensive. For smaller budgets, a 'Top 5' easy fix to UX problems is often sufficient.
Map your customer journey.
If you approach the customer journey as a timeline, you can link all the contact moments your customer had with your brand.
We have developed a workshop for this in which you map the Customer Journey step by step from attract, capture, nurture, to close. You then define together what is good or bad at the various contact moments.
Example of a Customer Journey Map from the NIMA Mastercourse in Digital Marketing
The S of "No Stress" in Strategy
Stay true to your proposition.
The Value Proposition or, more simply, Proposition refers to the corporate or marketing statement that the company uses to summarise why a consumer should buy a product or use a service. This statement convinces a potential consumer that a certain product or service will add more value or solve a problem better than other comparable offers.
It is important to dedicate the necessary time to making a convincing value proposition, as this forms the basis for all your sales, marketing, and product development efforts. The proposition is also part of your business plan.
The proposition is split into Promise and Proof.
Promise
A Promise indicates what customers can expect from the company or brand, the product and/or the services. It usually starts with something like We offer, We help, We bring, We produce, followed by what. The 'why' of the company or brand can be part of the promise.
Proof
To solidify the promise, parts of the promise must be endorsed with proven facts. These facts can be part of the message on the website, translated into quotes, statements, infographics, and the like.
Qualities of a good proposition:
A good proposition is durable.
A good proposition is clear.
A good proposition is motivating.
A good proposition is credible.
A good proposition is transferable.

Boards from proposition workshop with Sasma
Proposition Workshop
In this workshop we use five slightly different promises based on what is currently being communicated. For example, what is written on the website, on the company's LinkedIn page, on your Twitter account, or on Facebook. During the workshop in which sales, marketing, communication, and management participate, you write the final promise and you define the facts that prove it.
Proposition Workshop for branding
When the assignment focuses on brand development such as new names and product development, two workshops are added:
Core values and brand house
The core values of an organisation are the values that form the basis on which the organisation works and conducts itself. We always define five core values. Core values are always an adjective; they describe the character of the brand. The five core values together create the Brand House. In the Brand House there are two anchor values (fundamental to your work), two aspiration values (how you want to be seen) and one distinctive value (which makes you stand out).
Brand essence
You place the brand essence in the house. A brand essence is the core that defines a brand; it usually consists of one or two words. It is an elusive characteristic that distinguishes your brand from the competition by your target group. It is emotional and based on feelings. A brand essence is unique to your brand and, importantly, very similar. An example is Volvo, for which the brand essence is safety.
Core Values and Brand House with Brand Essence and Dream
Dream
From the brand house the dream emerges, which describes the feeling that the end user experiences with the brand.
In a workshop, together with sales, marketing, communication, and management, the core values are determined and the brand is built. If possible, the adjectives for the core values are distilled from the current communication material. It is important to have as many people as possible in the meeting, with a maximum of 20.
Vision and mission
In some cases you also have to look at the vision and mission of a brand. We do this in a workshop together with sales, marketing, communication, and management.
The vision is what you aim to see happening around the brand or product.
The mission is how your brand or product addresses this aim.
What is a Buyer Persona?
A Buyer Persona (BP) is a semi-fictional representation of your ideal customer based on market research and real data about existing customers. When creating your buyer persona(s), consider incorporating customer demographics, behavioural patterns, motivations, and goals. The more detailed you are, the better. A clear picture of your buyer persona helps you in almost everything.
The main focus of the buyer persona is to map their pain points. What keeps them awake at night?
Do not create a Buyer Persona for every product. In many cases, the personas do not differ sufficiently. It is best to use no more than two buyer personas.
In the buyer persona workshop you define:
The profile that describes your ideal customer.
The immediate need that causes the buyer persona to look for a solution.
The success factors that indicate what the buyer persona expects from the new solution.
The possible barriers that may prevent the buyer persona from investing in your product or other solution.
The decision criteria that the buyer persona takes into account when making their final decision.
The motto that describes what the buyer persona is looking for. And the answer that describes what you have to offer.
The summary is a short story in which everything listed above is written down legibly in an easy to understand way. This summary is used in the Strategy (S04).
Turn your buyer persona into a poster with a portrait photo, the most important quote from the buyer persona document, plus your logo. It helps your sales team remember who they are trying to reel in on a daily basis.
Meet the Buyer Persona of Business Talent Network - Saskia
Buyer Persona Fact Check
The results of the Buyer Persona Workshop are based on a few experiences of the marketer, but much more frequently they are based on mere assumptions.
It is best to exclude assumptions as much as possible, so we advise inviting people who really know the customer to the workshop, such as sales or account management, or the customer himself.
The buyer persona workshop is a qualitative analysis that can be tested against a quantitative study by means of a

questionnaire

.
Is there a difference between B2B and B2C buyer personas?
Only the items in the profile differ. We therefore use a Business-to-Business version and a Business-to-Consumer version. For B2B, we look more at the cause of business decisions via Responsibilities and Goals (targets). For B2C, we dive into emotional decisions via Hobbies and Life Goals (hobbies & life goals).
The difference between B2B and B2C
The brilliant Customer Journey Canvas
By involving your team in the customer journey you show where they can contribute and what responsibility they have to help you with the conversion from potential customer to buyer. For this transition from the possible to reality, Bohemia Amsterdam has developed the brilliant Customer Journey Canvas. A few benefits are:
Your team gets insight into their responsibilities within the journey.
You provide insight into the various components that contribute to the journey.
You share marketing communication knowledge.
You decide together what you want to achieve.
You decide together what needs to be improved and who will do what task.
To help teams get started, Bohemia Amsterdam has developed a DIY worksheet, the S03 Customer Journey Canvas, or simply the Canvas for short. You can complete it yourself with your team. Marco de Boer can also guide you through the process. The advantage: 25 years of marketing communication experience at your table.
The only real Stress-free Strategy Development
Writing a strategy is not that difficult, it is a way of systematic thinking. Over the years, Bohemia Amsterdam has developed a 'simple' approach, with the help of Kluun, Victoria Neyndorff, and Cornne Genestay.
We start writing a strategy by asking questions. Do not start answering earlier until you have written down all the possible questions and have arranged them into a logical (chapter) classification. By asking yourself questions first, you give yourself the opportunity to make critical comments.
A strategy has a fixed chapter division:
What is the assignment?
What are the expectations?
What things have you noticed?
Who is our buyer persona?
The following chapter is split into Technical Must-Haves and Creative Strategic Plan. The Technical Must-Haves are the preconditions for the success of the Customer Journey. Without these improvements it makes little sense to come up with a great Creative Strategic Plan.


Technical Must-Haves

How can you technologically improve the Attract phase?
How can you improve the transitions between Capture, Nurture, and Close?
Where can you make even more improvements?



Creative Strategic Plan

What will you do with the interests and issues of the buyer persona?
Is there a lack of branding, communication, or campaigns?
What is the leading theme?

What are the core initiatives in the strategy?
What will become the leading communication epics and which will be the supporting epics?
What content will you develop?
Which touchpoints are part of the plan?
What are the Next Steps?
If you have written this out and provided the accompanying images and graphs, your strategy is ready! Always share it with your team before presenting it to others.
The usefulness of KPIs
You can only celebrate a success if you have indicated in advance what you want to achieve. A Key Performance Indicator (KPI) is simply an objective, a measurable value to be expressed in figures. You use Key Performance Indicators to evaluate the success in achieving your goals.
Key Performance Indicators (KPIs) are always SMART;
Specific
Measurable
Achievable
Relevant and
Time-Bound.
KPIs differ per strategy. In addition to the four most important KPIs, Bohemia defines a number of KPIs to see how the different touchpoints perform. These are not shown in the dashboard, they are only used for research. Key Performance Indicators are defined together with the touchpoints.
Detailed KPI sheet
What are Owned, Paid, and Earned Touchpoints?
We are constantly seduced, influenced and approached, always and everywhere. Alone and completely naked in the jungle, you are free from commercial messages. The logo of McDonalds, the opinion of a correspondent, Bob's newsletter, a photo of a sneaker with a recognizable logo, these are all touchpoints that influence you without being asked. Even the smell in a Starbucks is a touchpoint. So, the takeaway here is: Touchpoints are more than websites, banners, or newspaper ads!
BAM! This is an earned touchpoint for Nike :)
The difference between Owned, Paid, and Earned touchpoints
Owned is when you use a channel that you manage. This can be the company blog, the YouTube channel, the website, and the Facebook page. Although you do not strictly own a YouTube channel or Facebook page, you do have control over it and you do not have to pay for basic usage. It can also be a location, the smell of your product, or even the company kit. As long as you are the one who can determine what it communicates and what it looks like.
Paid are when you pay to use a third-party channel, such as sponsorship and advertisements on third-party sites. This includes all commercial advertisements, including SEA, and paid influencers.
Earned are when customers, the press, and the public share your content, talk about the brand through word of mouth and otherwise discuss your brand. In other words, these mentions are 'earned', meaning that they are given voluntarily by others. Pretty simple, right?
Example of a funnel with different Owned, Paid, and Earned touchpoints
The role of all touchpoints that support the sales funnel are described in one document. The approach to each touchpoint is explained per level in the funnel (attract, capture, nurture, close). It is always indicated for which buyer persona it is relevant and which frequency is desired.
Detail from Touchpoints rapport for Staatsbosbeheer
C for Concept
Once you have done your basic analyses and you have developed a proposal, a buyer persona, and a strategy, it is time to shape your solutions. This is what you do with a concept. You translate an idea into something tangible, such as a visual or text. In the strategy we only talk about how a solution looks in outline, in the concept it becomes visible. But - very important - it is still not final. The visual developed in Concept is not the final artwork.
We describe three different paths depending on the strategy:
Branding concept
If the challenge lies in the consistency of your brand identity, a solid branding concept must be developed. Or if the image of your brand does not match the proposition or is not attractive to the expectations of your buyer persona, a redesign of your brand identity is the best solution.
Identity developed for Nordsol
Communication concept
If the challenge lies in the effectiveness of your message, such as when your story does not match the expectations of the buyer persona or when your formulation is not in line with how you want to be seen, a clear direction of communication is required.
Screenshot of the new product range of NIMA
Campaign concept
If your efforts do not produce the desired results, a campaign concept must be developed. The campaign concept does not exclude the above two; the brand and communication concept can be part of the campaign concept. A campaign concept sets a timetable to ensure that the goals are achieved within a certain time period.
Belgian campaign for ITmobile